ChinaCNCzone not only focals on manufacturing and researching mini cnc router, desktop cnc router according to customers' need and market need, and also actively participate in diffirent fairs(Canton fair, Guangzhou International AD fair, Shanghai International AD fair, Guangzhou Intermational woodworking exhibition,ect. ) recently years to make customers see us more, know us more and like to select us more.
116th Canton Fair in 2014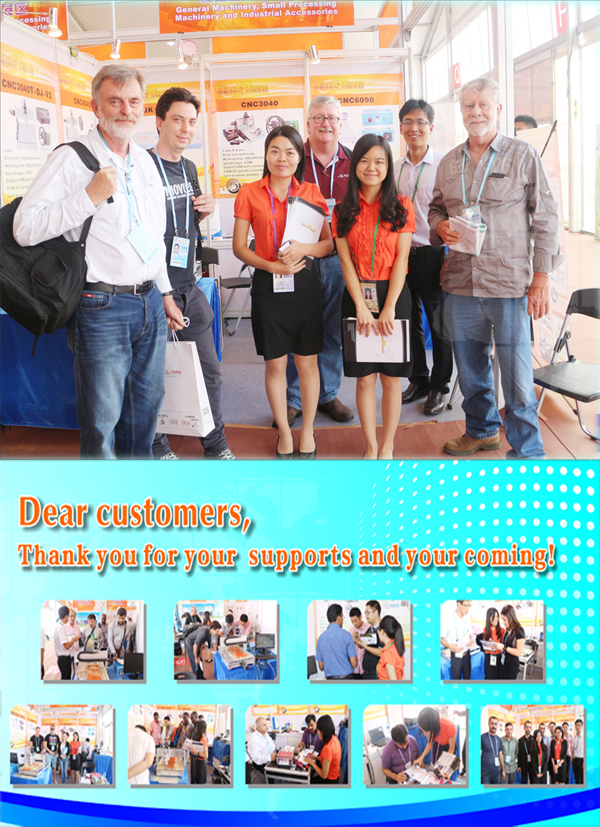 Our first exhibition in 2015 will be Guangzhou International Woodworking Machinery And Fitting Exhibition, 2015
Please refer to below to get more de

https://www.chinacnczone.com//guangzhou-international-woodworking-machinery-and-fitting-exhibition-2015_l289_p9.html

Our new products mini 5 axis cnc machine and USB CNC 3040, CNC 6040 will be displayed there
Welcome to visit our exhibiton and talk about business.