Now, this old version already stop production, ChinaCNCzone released the new HY 3040 5 axis cnc router machine with better configuration, better accuracy and better efficiency.
More details, please click below link:
https://www.chinacnczone.com/en/new-5-axis-cnc-router-machine-hy-3040-from-chinacnczone-price-less-than-3000usd_l292_p212.html
Main feature for HY-3040 Small DIY China 5 Axis CNC Machine
1. Integrated high-speed microcomputer intelligent control chip, can be equipped with external LCD monitor with hands, automatic detection of computer controlled automatic shield handle motion control functions, can simultaneously track digital recording of computer data and handle mobile data control.
2. The computer keeps track of the path, you can run once the computer processing of the data record-keeping process automatically repeats offline processing operation.
3. Manually move the processing to save recorded track record, manually move the machine data and automatically reprocessed run manually move the path.
4.Manual data input processing path and enter the path to run automatically.
5. You can automatically complete the XYZ axis or Z axis of the knife, without complicated computer software operation control.
6. Max 5A stepper motor drive current, eight-speed adjustable.
7. Up to 16 segments, higher accuracy, run more smoothly.
8. Overload over-current over-temperature protection function, automatic semi-flow control, fully protect your computer and peripherals.
9. Bipolar constant current chopper drive motor low-speed non-creeping phenomenon, noise, non-resonant region.
10. Closed optical isolation, dual-stage signal processing, and fully protect your computers and devices.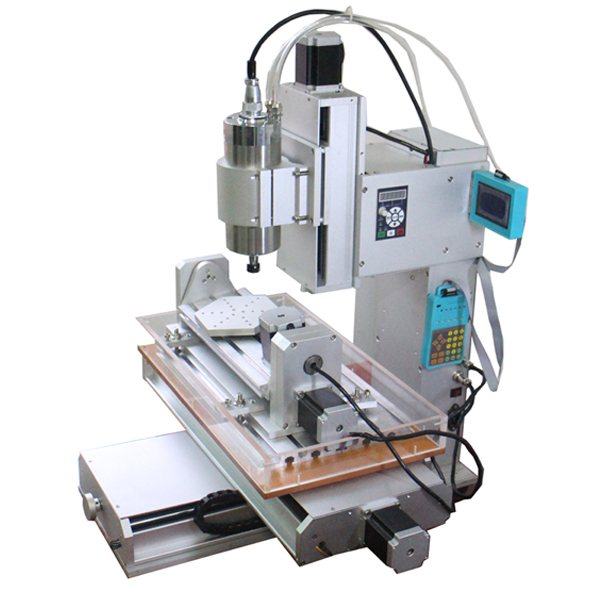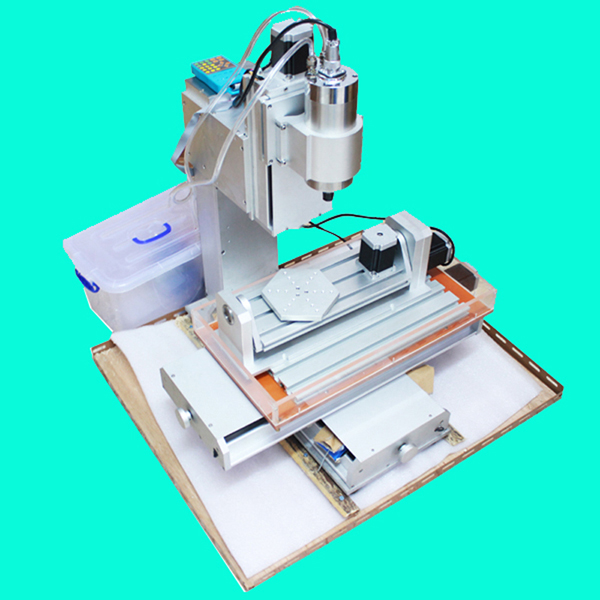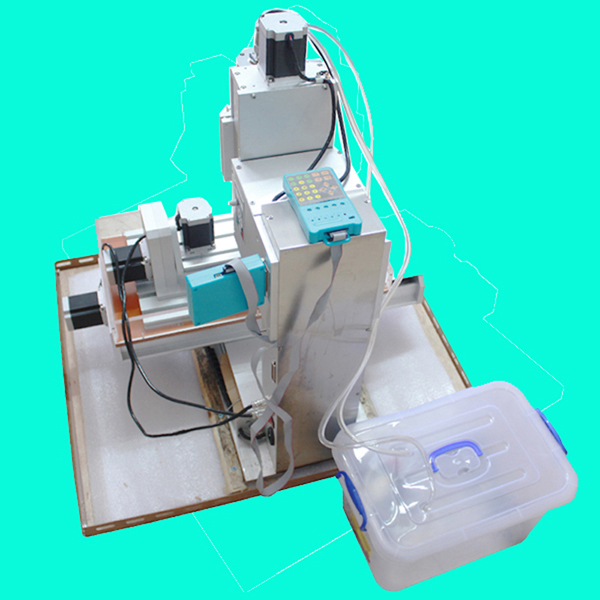 Mini 5 axis cnc machining Videos
This HY-3040 Small DIY 5 Axis CNC Router Machine can be widely to engraving diffirent materials such as wood, acrylic, aluminum, brass, metal, stainless steel and most of with hardness less then 45 degrees.
Safety standard wooden box for express shipping and sea shipping
| | |
| --- | --- |
| Packing | Wooden box |
| Outside packing | 78*66*82 (cm) |
| Weight | 90kg |