Main features for CNC 6040Z-S80 DIY 3 Axis CNC Router Hobby

1. USB Interface easy to be connected with notebook and computer.

2. 800W water cooled spindle

3. 110V/220V available

4. 3 Axis and can be upgraded to 4 Axis cnc router when needed

5. Ball screw high precision

6. Spindle diameter 65mm

7. Mach 3 cnc software

8. With limit switch, protect the machine efficiently

9. With auto checking function

10. Good design with Steady and strong equiped with aluminum alloy frame materials.

11.spindle motor knob can realize small positioning adjustment.

12. Thick machine body makes safe shipping and working

13. Chrome shafts prolongs using life

14. Large 3D engraving in soft wood, MDF board, native wood, PVC, Acrylic, aluminum, brass, non ferrous metal and so on.

15. Flexible coupling can be used for high torque transmission.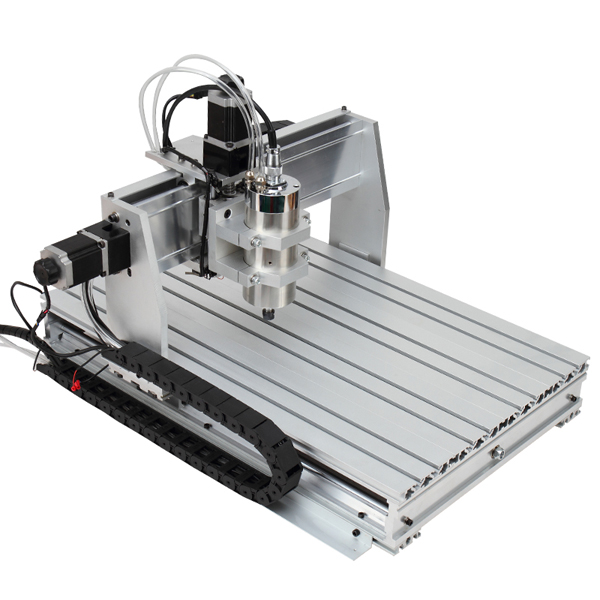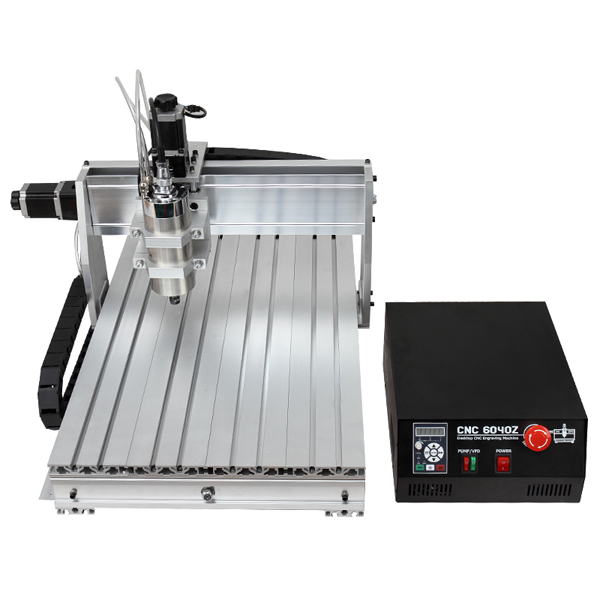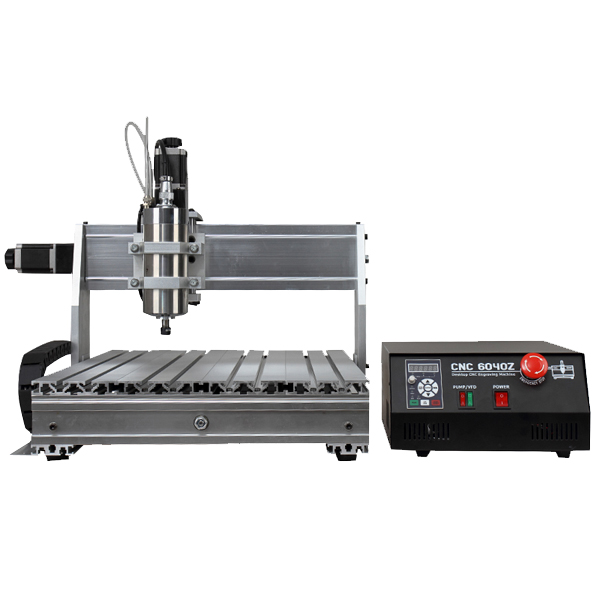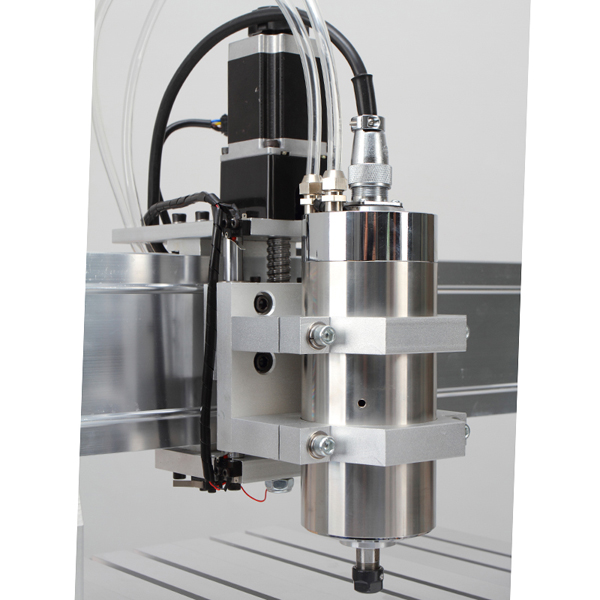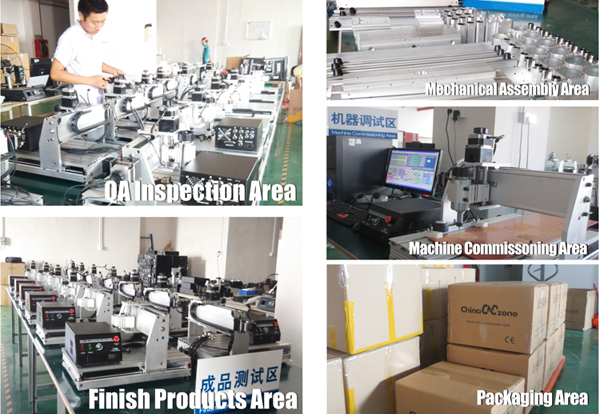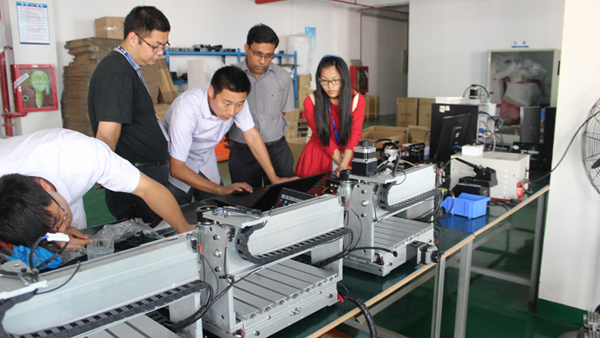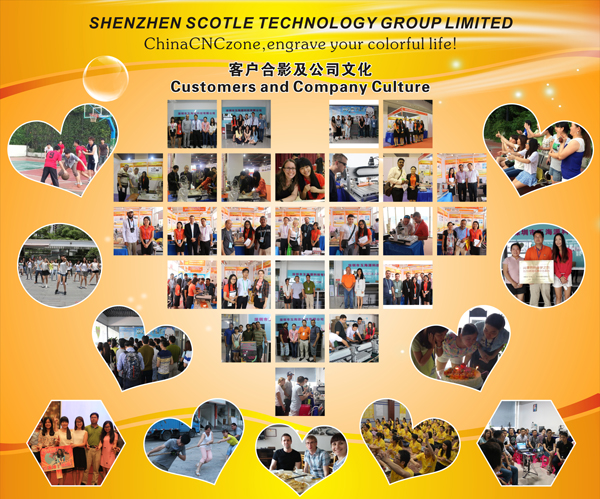 Technical details for this CNC 6040Z-S80 DIY 3 Axis CNC Router Hobby

Effective working travel

580(X)mm*400(Y)mm*75(Z)mm

Shape dimension

880*670*530mm

Max.workpiece dimension

580mm*400mm<90mm

Work table dimension

750mm*480mm

Frame materials

aluminum alloy 6063 and 6061 the unique and dedicated mold extrusion profiles. let counterfeiters dwarfs

acceptable material thickness

≤100mm

Driving units

X/Y/Z axis

1605 ballscrew

Sliding units

X axis

Dia.16mm chrome plate shafts

Y axis

Dia.20mm chrome plate shafts

Z axis

Dia.13mm chrome plate shafts

Stepping motor type

57 two-phase 3A 150NNaN

Spindle motor

Brand new 800W/1500W water cooling spindle, 24000RPM

Principal axis collet

ER11/3.175 mm/6mm

Repeat accuracy

0.05mm

Spindle precision

radial beat acuities 0.03 mm

Carving Instructions

G code/TAB files/nc file/NCC files

Communication interface

through parallel connection with computer

Software environment

Windows xp

Maximum speed

0-4000mm/min

Carving speed

0-2500mm/min (different materials differ)

Control unit

Toroidal transformer + PWM power supply module + TB6560 3axis drive board

Computer connection

on board palrallel port

Command code

G code

Acceptable software

Mach3

Protection

Emergency stop button

Operating Voltage

AC110V/AC220V

This CNC 6040Z-S80 DIY 3 Axis CNC Router Hobby can be widely used as below:

Packing list for this CNC 6040Z-S80 DIY 3 Axis CNC Router Hobby
1pc Hobby CNC Router 6040 3 Axis machine body
1pc 800W spindle
1pc parallel cable
1pc power cable
6pc router bits
1set of clamp tool
1pc USB cable
PS: Provide machine manual and mach3 software for free


Packing: 2 carton boxes (55KG)

Packing size: 60*52*43cm(top) and 80*22*63cm(bot)