What is the main features for this New DSP USB Mach3 CNC 6040 3 Axis CNC router?
1.It has 1500W and 2200W water cool spindle for selection.
2.It has three different types of controllers according to users' need.(USB controller box for 3.USB CNC software and parallel port for mach3 cnc software, DSP controller box no need use mach3 software, and mach3 USB controller box for mach3 software.)
4.This 3 axis CNC version can updated into 4 axis CNC router easily.(You just need to buy the 4th axis to install than use.)
5.The Z axis effective working area is 105mm, and accept material thick 145mm.
6.Ball screw high precision.
7.Independent power supply for mainboard, prolong using life.
8.Limited switch added.
9.Auto-Checking function.
10.Can engrave material such acrylic, brass, wood, aluminum, PCB and so on.
11.Spindle diameter: 80mm
12.With water sink cool system.
13.From professional china mini CNC router manufacturer.
What is the dimension for this 6040 CNC router 3 Axis?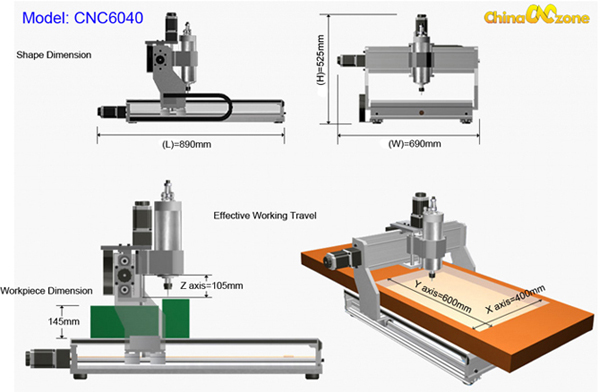 What is the new for the Z axis for this CNC 6040 3 Axis?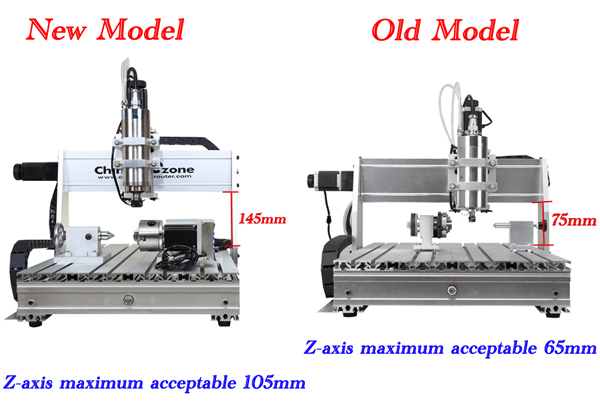 Why add the Sink cooling system ?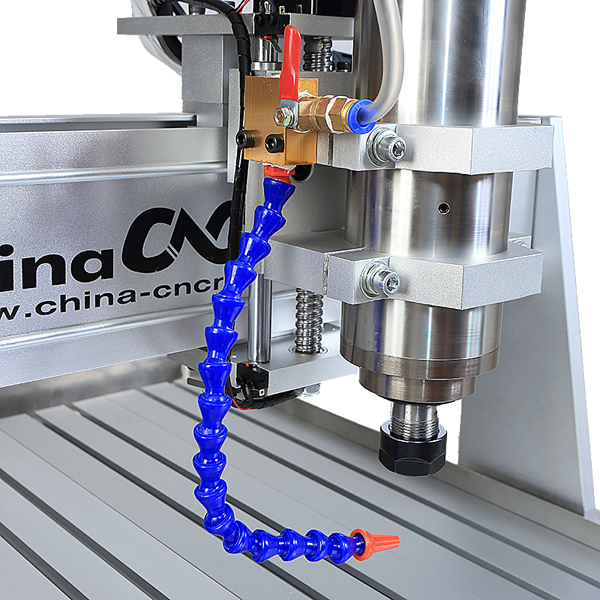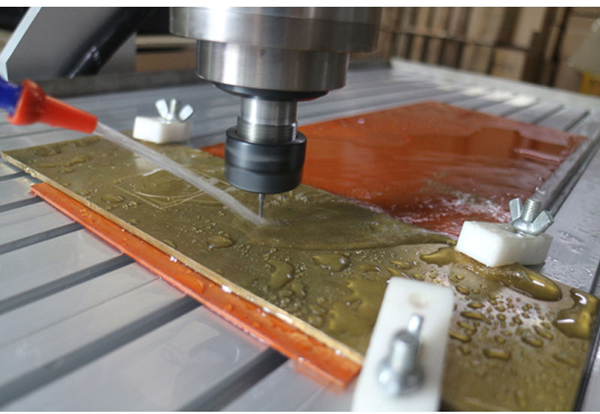 1.It can cool the spindle and protect the machine.
2.Avoid the spindle burn out.when you
3.Can engrave the high hardness or metal
4.It can improve the efficiency and accuracy of the machine.
What are the advantages of the USB controller box?
1.with the USB CNC cable, you can use the usb CNC software
2.with the parallel port, you can use the mach3 software
3.High performance, lower cost.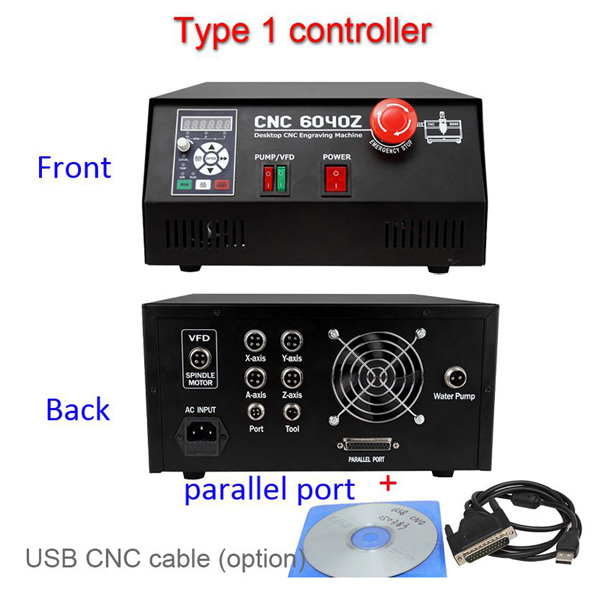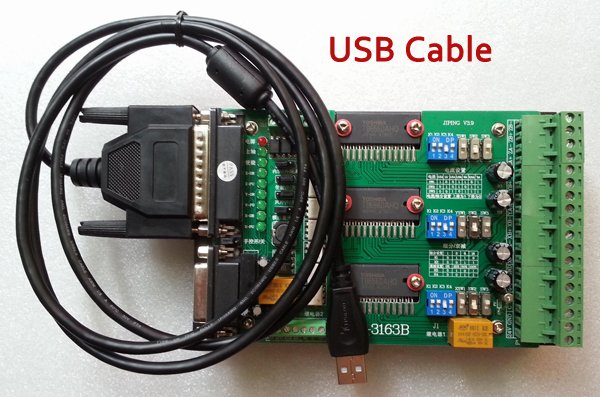 What are the advantages of the DSP controller box?
1. with the DSP controller box with independent DSP system,the mini CNC router can work without a computer.
2. After copy the G-code to your SD card, you can insert TF memory card to the TF card slot on the DSP controller box, and then run the G-code directly,
3. G-code files can be directly edited, delete, insert through the DSP controller system.
4.Very easy to operate and suitable for factory application.
5. Select the mini CNC router with DSP controller system, NO need to to use the mach3 software any more.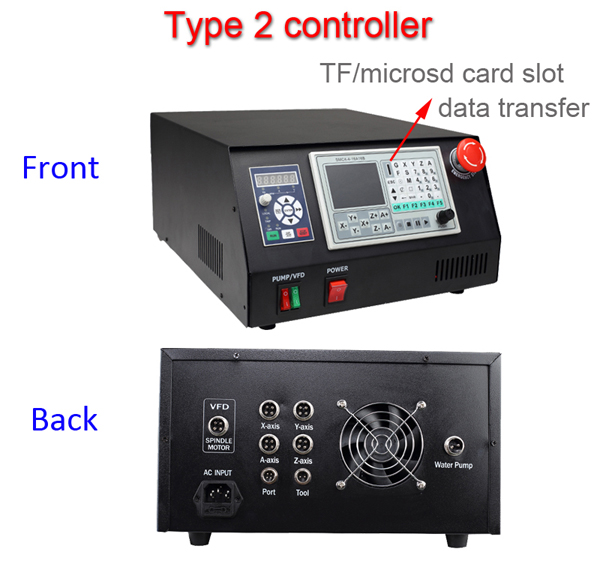 What are the advantages of the Mach3 USB controller box?
1.For the users who familiar with mach3 software, select this controller, you can use the mach3 software easily through the USB interface directly.
2.High performance, time saving and cost a little higher.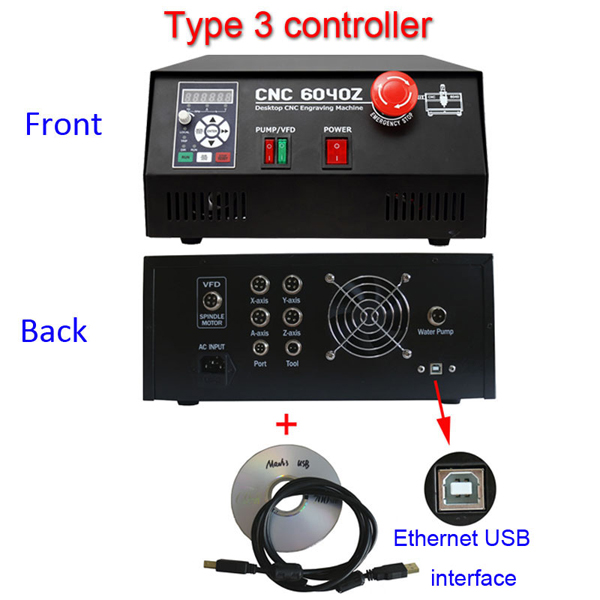 More pictures for this CNC 6040 3 axis router: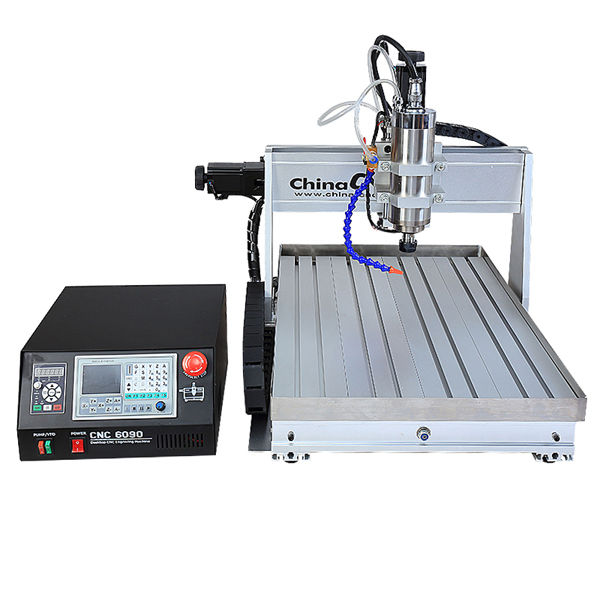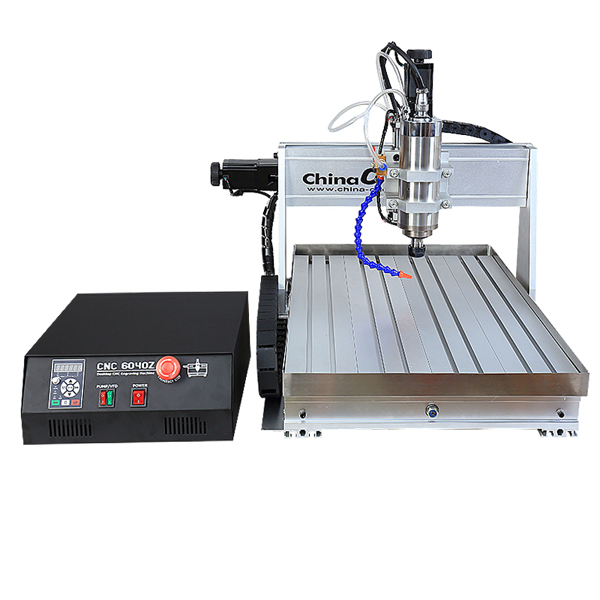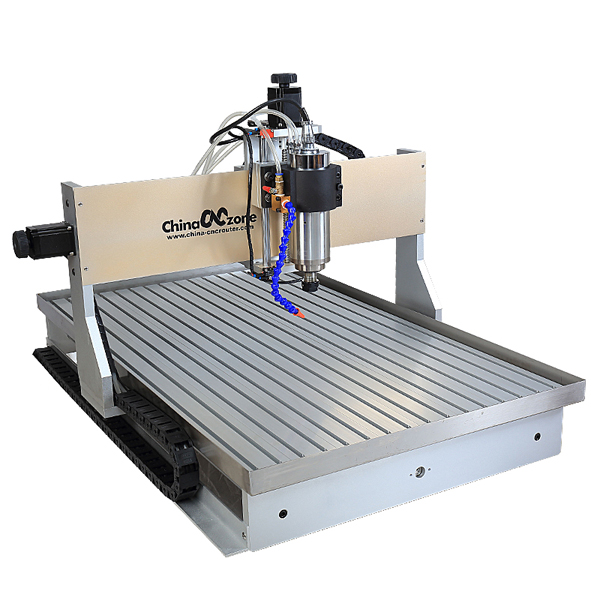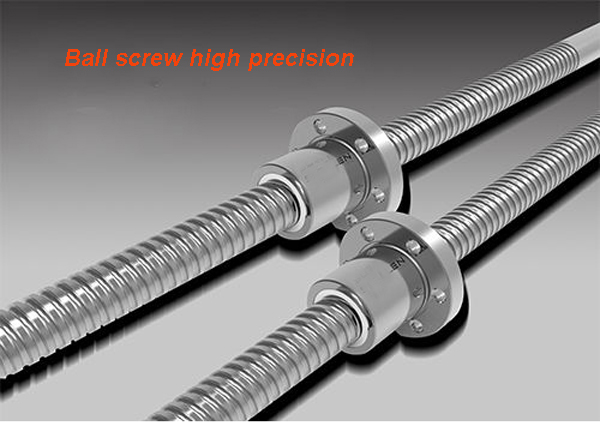 This CNC 6040 is suitable for woodworking, Advertising Design, Mold Industry, Stone Carving, Handicraft industry , Arts Creation, Teaching, Student Project and Hobby Purposes.

This CNC 6040 is a desktop CNC router and hobby CNC router, designed for processing Industrial or Hobby Prototype Building, Building Model Making, PCB, Advertising Signs, Artwork, Crafts, Aircraft Models, RC Model parts, etc. So, you can do engraving work at office or home.